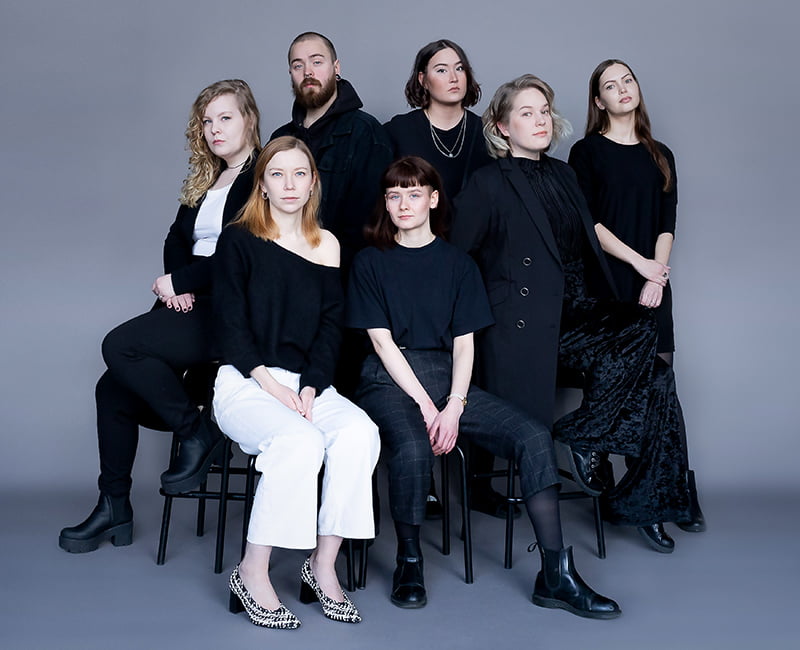 Photography: Antti Turunen
KOE Fashion Show is a yearly spectacle showcasing the talent of upcoming fashion designers from Lahti Institute of Design.
KOE19 presents the graduate collections of seven brilliant young designers with their own distinctive vision, style and inspiration behind their designs. The values of sustainability, eco-efficiency, artistry, and individuality are strongly represented in this year's collections.
KOE Fashion Show is an event full of inspiration, new ideas, potential, and future prospect. It is a fashion celebration you do not want to miss.
KOE19 Fashion Show
28th of May 2019 | 8 PM
Free entry
Valkoinen Sali, Helsinki
SAY HELLO
Minttu Melasalmi
Saana Hakosaari
Emma Hedenborg
Pilvi Laukas
Pali Albin
Mirka Vilkman
Carita Carstensen
EVENT COORDINATOR – Susanna Björklund
STUDENT PROJECT MANAGER – Sari Salmela
GRAPHIC DESIGNER – Janita Vilkman
DIGITAL DEVELOPMENT – Hash Varsani
PHOTOGRAPHY – Antti Turunen
EVENT PRODUCTION – Daria Benabad
EVENT PRODUCTION – Virpi Palvanen
EVENT ASSISTANT – Emilia Värelä
EVENT ASSISTANT – Sarianna Virtanen
EVENT ASSISTANT – Rebecca Vicinanza