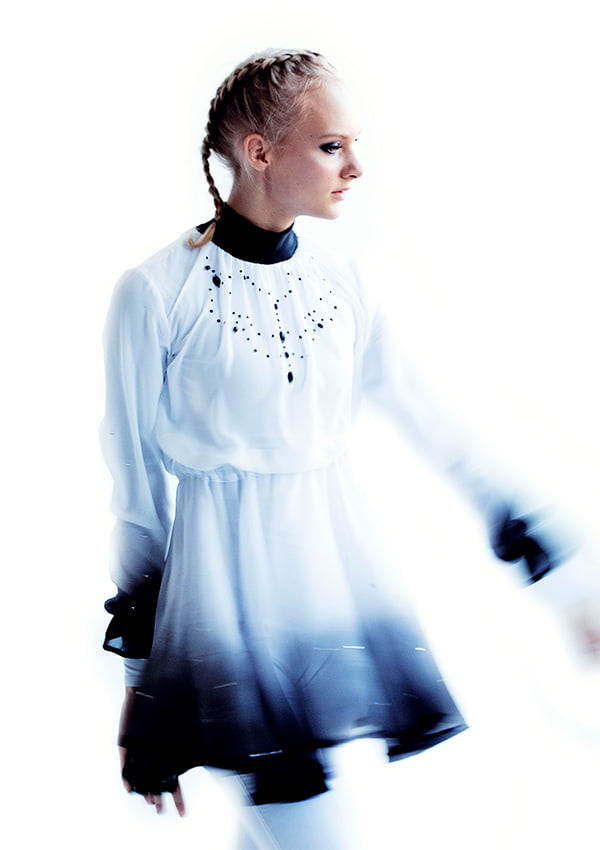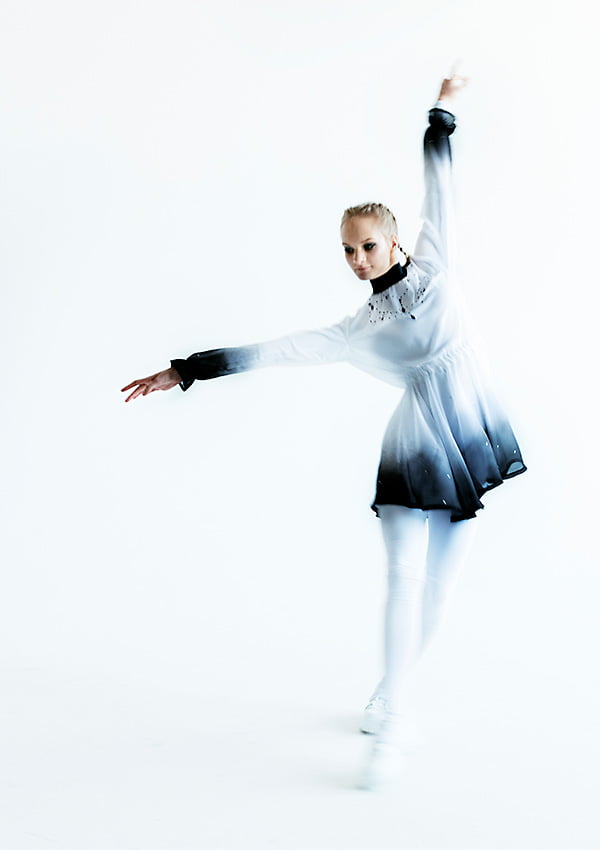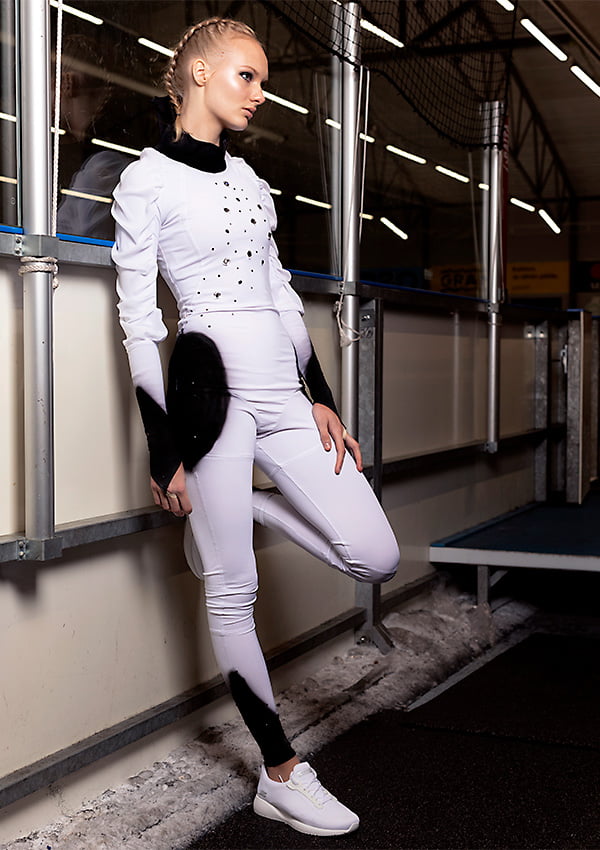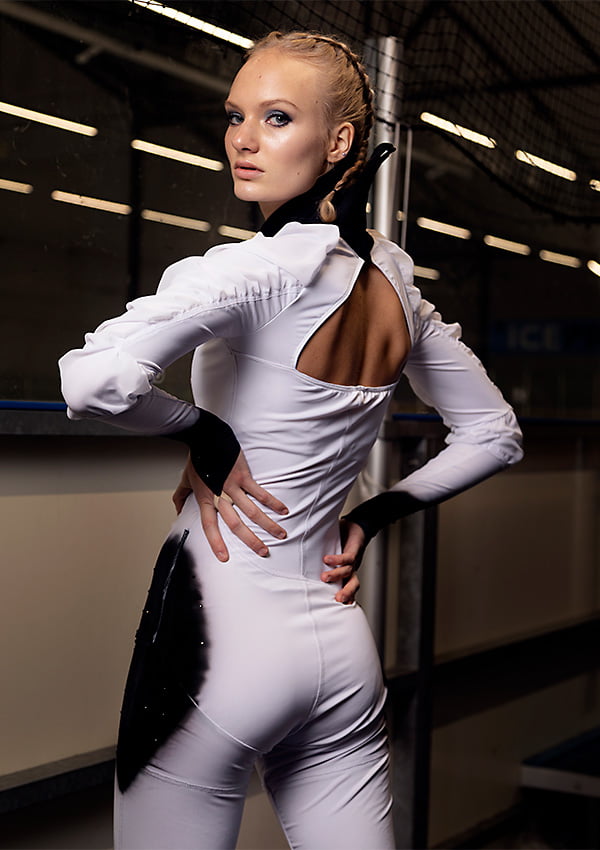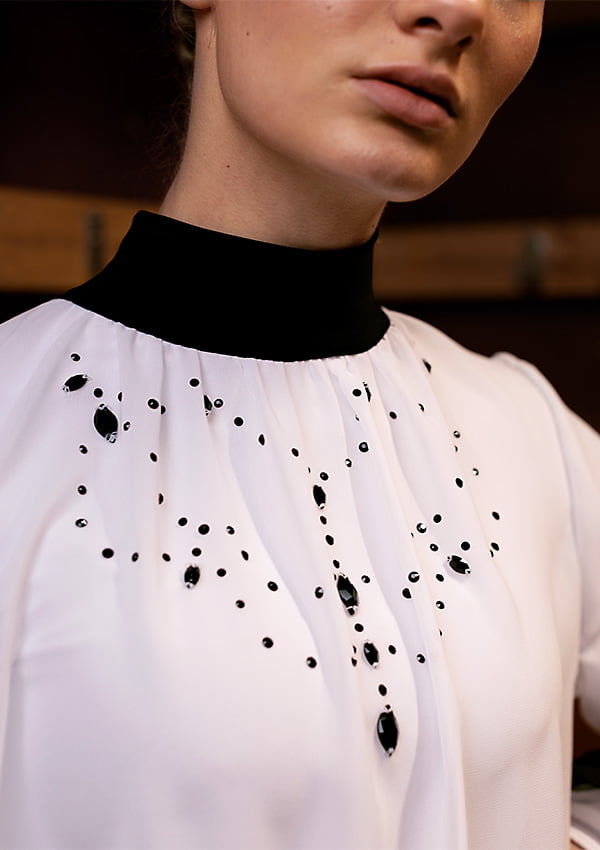 Carita's thesis brings light to figure skating's conflicting image as just a pretty and expressive sport compared to its true, rather demanding nature. She wants to point out how strong the skaters grow mentally and physically already at a very young age.
In her collection, she aims to not just focus on the aesthetics but also to add a deeper layer by studying possibilities of compression technique, which could aid the athlete on their performance.  Because compression garments are very technical, she does not apply them on the physical collection itself, she didn't have the equipment or sufficient skills to apply them.
She also wished to break the norms of single skating ladies fashion. To go out of the comfort zone. Her muses on the idea were Ivett Toth and Maé-Bérénice Méité. In Carita's view, they are revolutionary ladies of the skating world, their fashion choices are very bravely different from common skating style.
Her own collection is a mix of historic royal gowns and athletic wear, with the appropriate amount of bling.
Photography: Mikael Niemi
Model: Ksenia Malkova
Muah: Leena Waggoner
Clothes & Styling: Carita Carstensen
Shoes: Kenkäkauppa Mononen
Carita Carstensen
She enjoys making fashion that has meaning to its end user. Design is problem-solving at its finest. In her opinion brilliant fashion is made when the designer knows the rules but bends them to create something new and unexpected. Not focusing on the consumers wants but also considering their needs. Trying something new, pushing the limits and experimenting with different techniques is what makes fashion evolve.
In the future, she wants to focus on made to order garments and unique pieces. Fashion is an art form and Carita would hope in the future work in creative environments such as theatres and ateliers. Figure skating, dance, rhythmic gymnastics and evening gowns are very close to her heart. She also enjoys learning different kinds of special techniques such as beading, embroidery and printing.
Contact
email: carita.carstensen@gmail.com
ig: @carstensendesign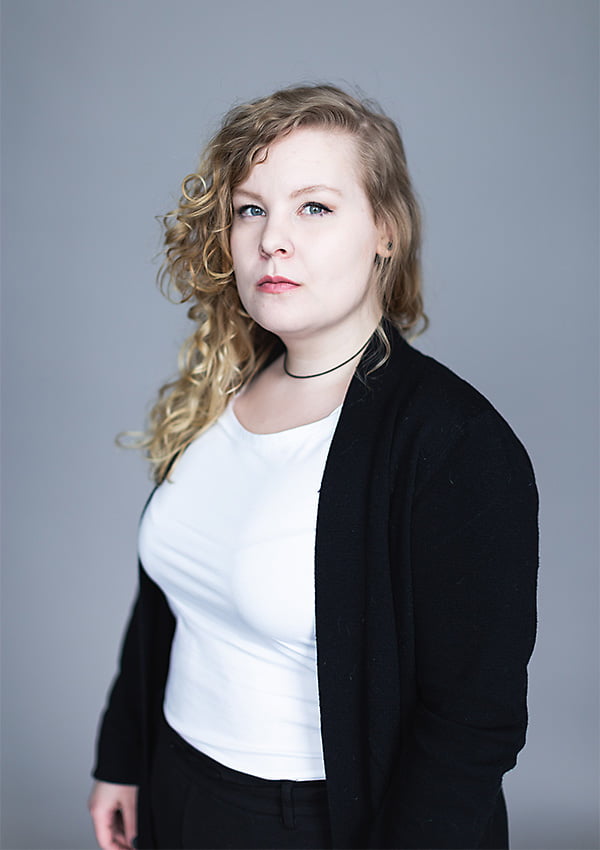 Photography: Antti Turunen