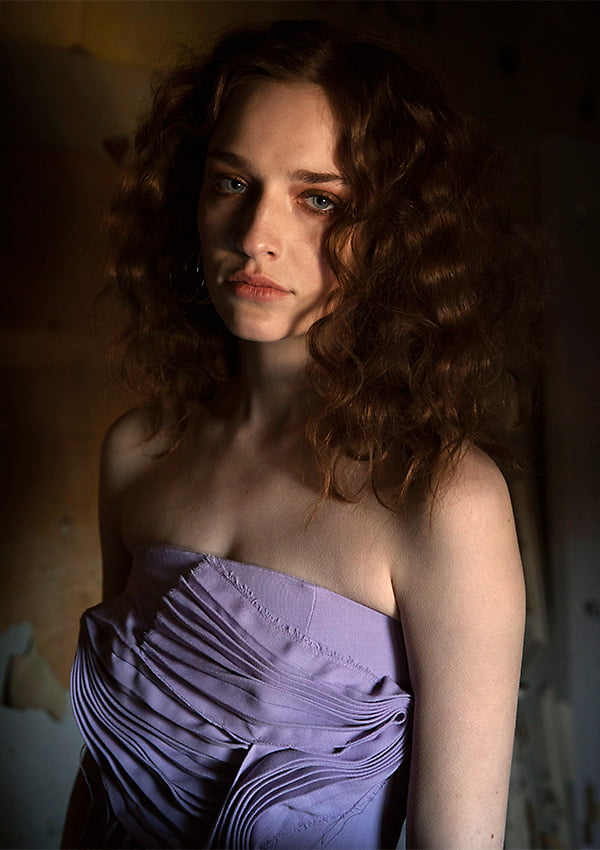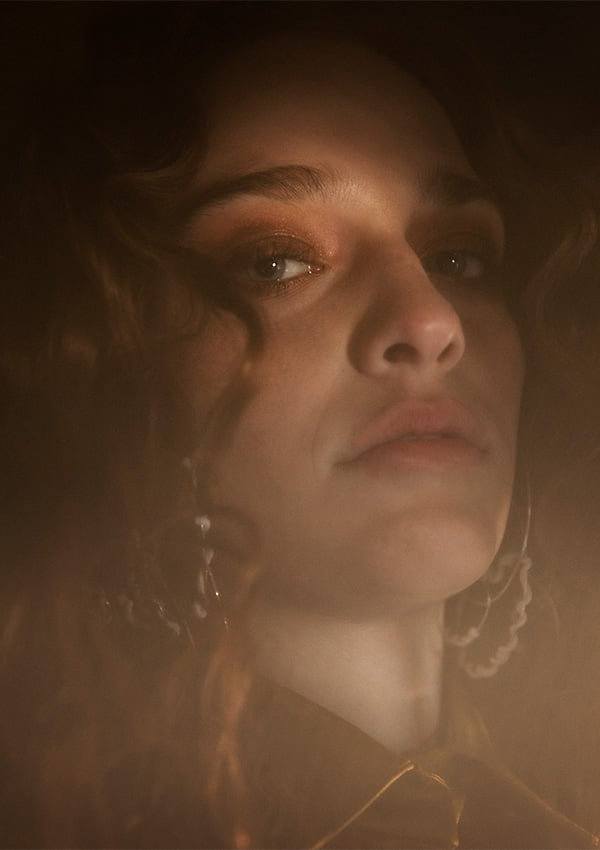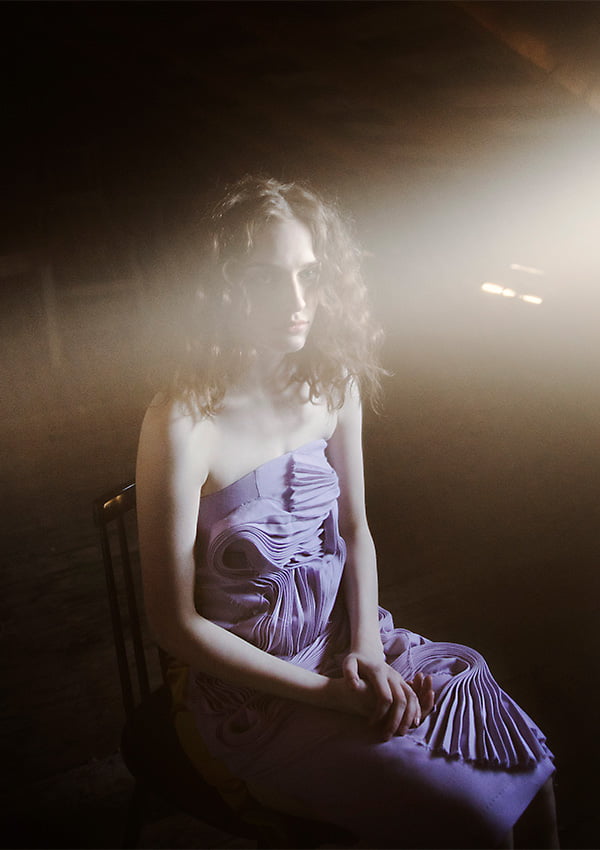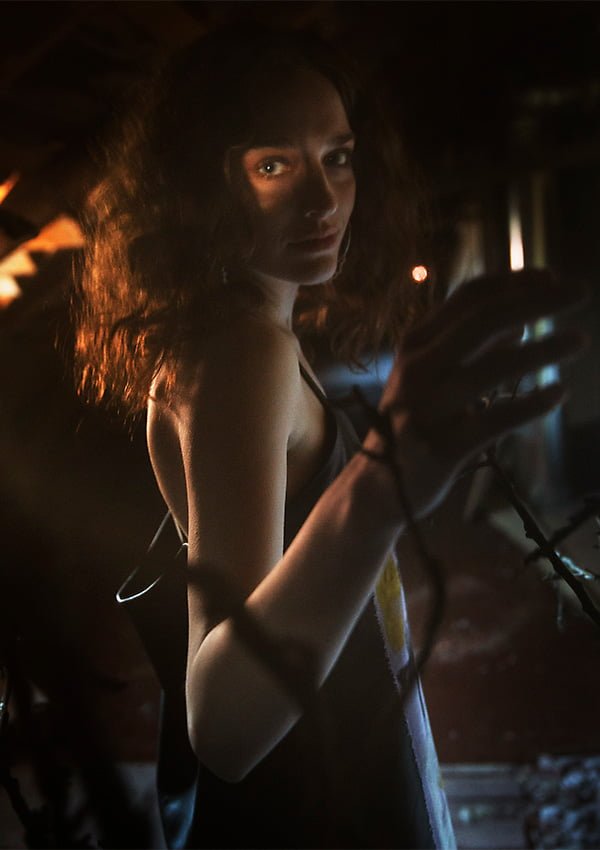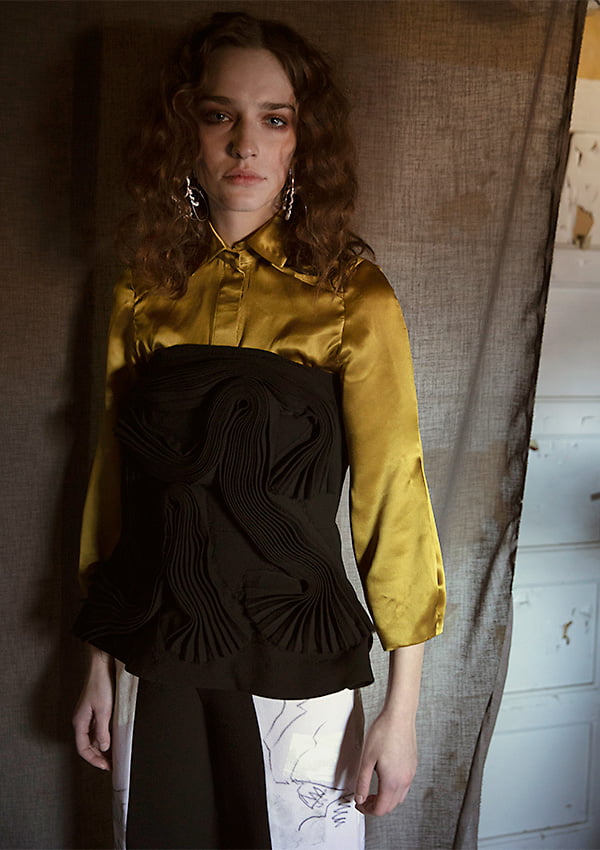 The name of the collection refers to moods, feelings and attitudes. In psychology, the term connects to mental health disorders affecting moods.
It is a reflection of the times we are living where therapy gains popularity in a holistic way of life and the stigma around mental health disorders is decreasing.
Emma Hedenborg attempted to incorporate art therapy methods into her design process. The aim was to find more empathy and wellbeing in a fashion designer's work. During the whole process, she participated in art therapy sessions and used her collection's clothing as the pieces of art that the therapeutic dialogue was based on.
She tested whether this approach would make the end products more meaningful and valuable on a personal level, but also to the viewer. It is interesting to see whether this context changes people's perspective in interpreting the collection. This experiment was an experience of personal growth and the results can be interpreted only subjectively.
Photography: Jonne Heinonen
Model: Janica / Paparazzi
Muah: Leena Waggoner
Clothes & Styling: Emma Hedenborg
Emma Hedenborg
Emma Hedenborg takes a material-led approach in her design process. Throughout her studies, she has experimented with different innovative manipulations of material. This is a simple way to assemble more valuable fabrics.
Her inspiration is drawn mostly from the subconscious but also influenced by the sensory perception of visual surroundings.
For Emma Hedenborg, being a fashion designer is about self-expression. To her, the process of creating something has a therapeutic benefit. She does not compromise on ethical and ecological values in fashion.
She creates what in her mind should already exist. Her products are unique and never meant to be replicated, made to the wearer's measurement. She likes to think of them as pieces of wearable art, made by hand respecting traditional craftsmanship. In her opinion that is the highest form of luxury in a piece of clothing.
Contact
email: emma.hedenborg@elisanet.fi
Photography: Antti Turunen