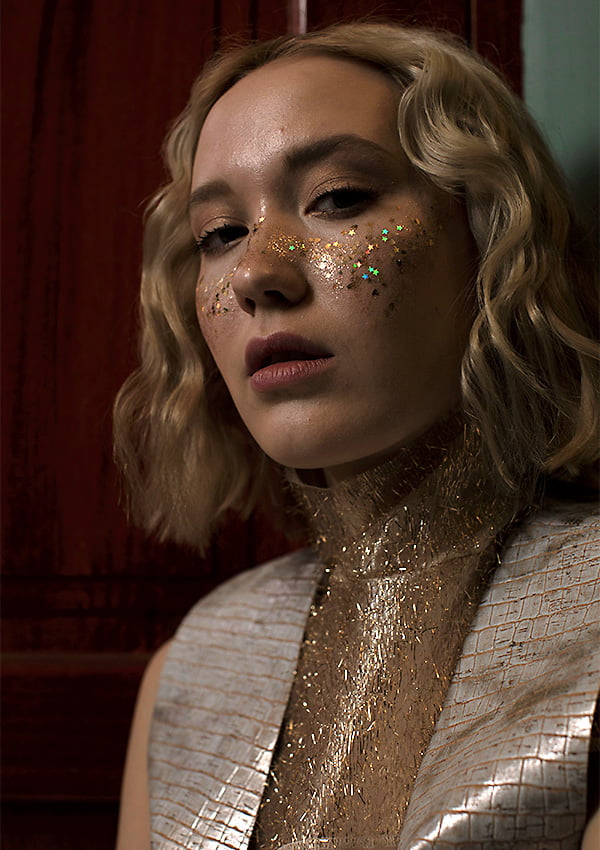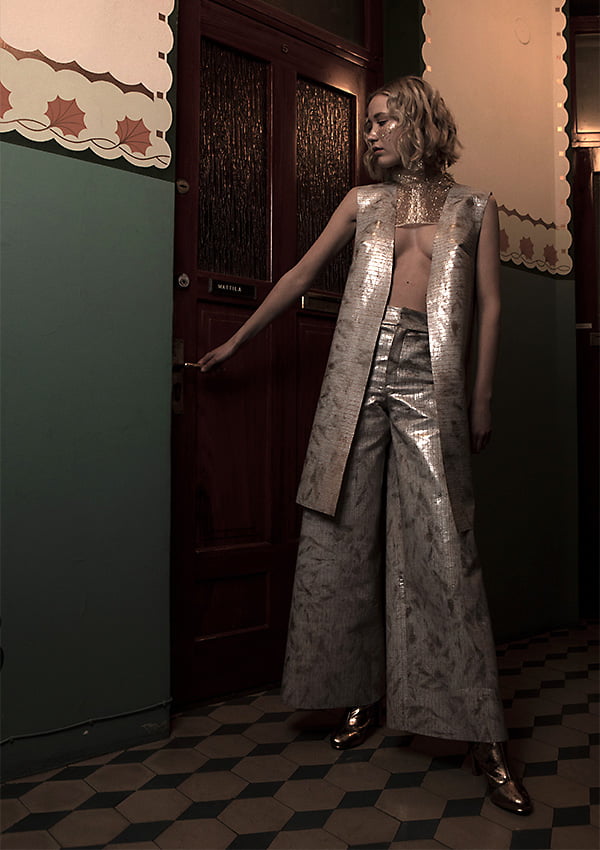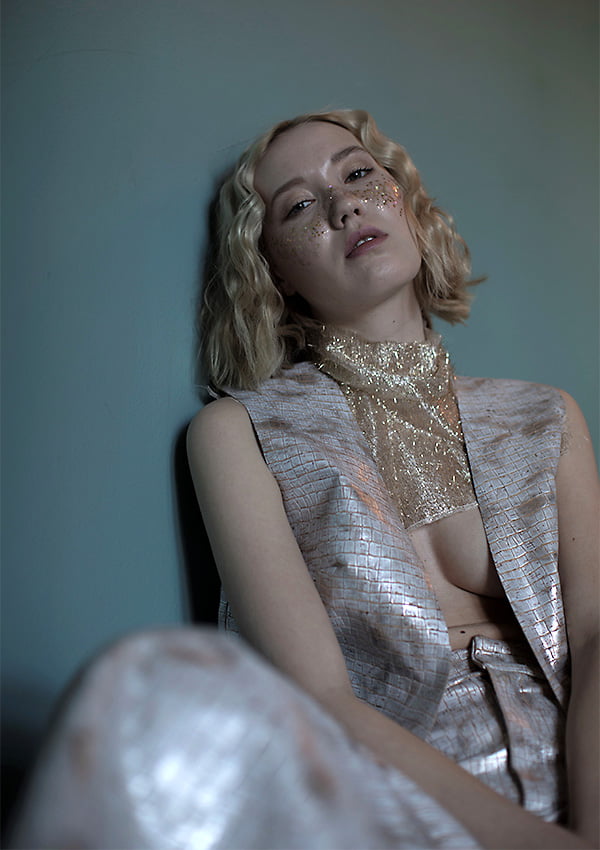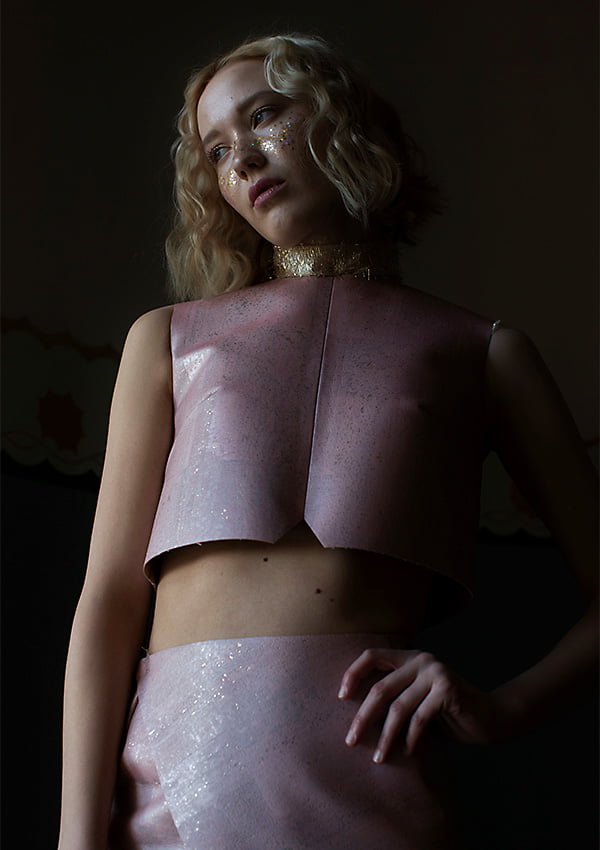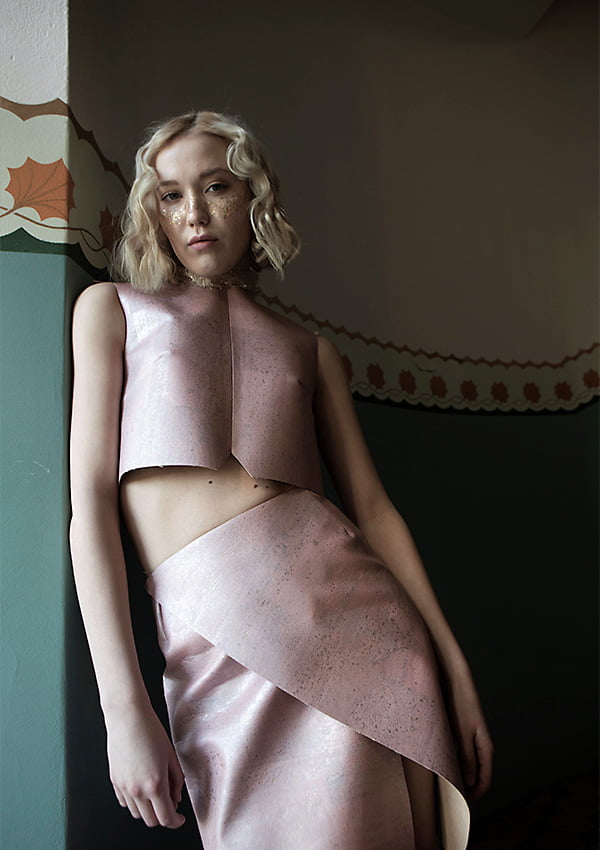 Minttu Melasalmi's graduate collection Never-Leather Land experiments the possibilities of cork fabric in fashion design and as an alternative material to animal leather. The collection highlights the challenges the leather industry has and reminds us of the need for more sustainable materials and transparency in fashion. It is time to take responsibility, evolve, and start reconstructing a healthy, fair and circular fashion industry.
Cork fabric is made of the cork oak's bark and is a natural, sustainable and versatile material. It is soft, durable and water-resistant and produced responsibly in a non-polluting production process.
The other materials used in the collection are upcycled flea market finds and gifts from loved ones. Never-leather Land is a value-based collection and it celebrates confidence and positive energy. The collection combines timeless cuts and intriguing materials and creates a world where it is acceptable to be emotional, passionate, and fearless.
Never-leather Land is inspired by the spirit of the main character in the story of Rapunzel and is an ode to those who are not afraid to be real and vulnerable. Minttu Melasalmi's graduate collection is designed for strong, honest and brave souls who express their creativity and feelings through fashion with a minimal impact on our wonderful planet.
Photography: Päivi Mattila
Model: Kaisa / Modelboom
Muah: Leena Waggoner
Clothes & Styling: Minttu Melasalmi
Minttu Melasalmi
Minttu Melasalmi designs simple yet significant fashion for strong, sensitive, and kind individuals. These pure and precious fashion classics are made by using cruelty-free materials and responsible material choices. Minttu Melasalmi is a passionate, hardworking, and user-oriented designer and her designs are timeless, fresh, and delicate. Her aim is to create stylish treasures you are going to cherish forever.
Nature, music, and real emotions inspire Minttu Melasalmi's work the most. She values time, her loved ones, and enchanting stories. Finnish lakes, forests, and nightless summer nights drive her in becoming an excellent person, artist, and designer.
Minttu Melasalmi adores culture, life, art, humanity, and our planet, and emphasizes these values in her design process. She does not use animal-originated materials in her designs and loves creating upcycled fashion. All cutting waste from her fashion collections is carefully collected and transformed into jewellery and accessories.
Contact
Website: www.minttumelasalmi.com COMING SOON
Instagram: @minttumelasalmi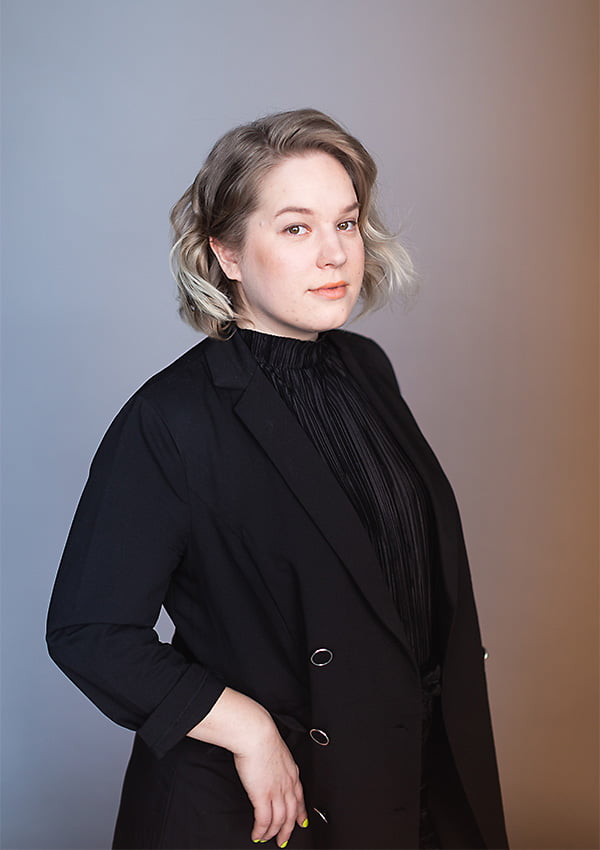 Photography: Antti Turunen