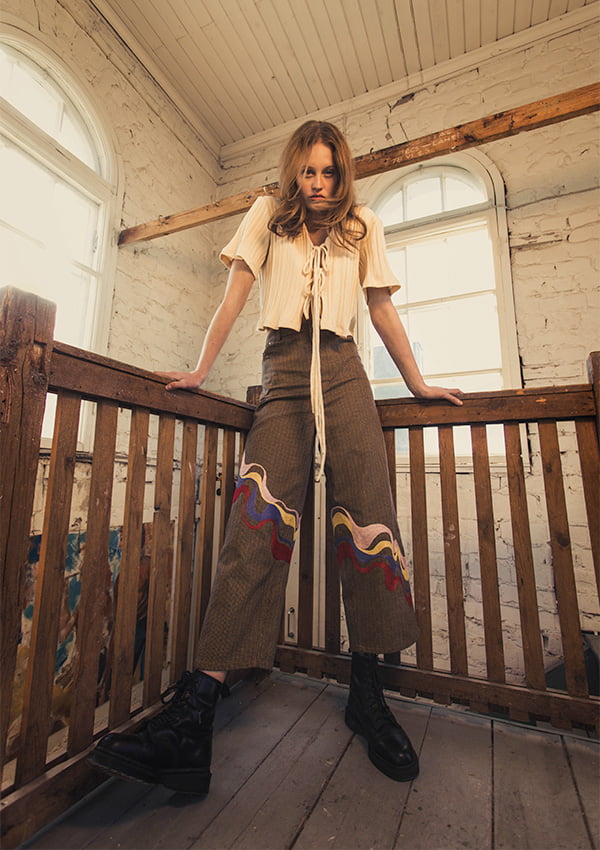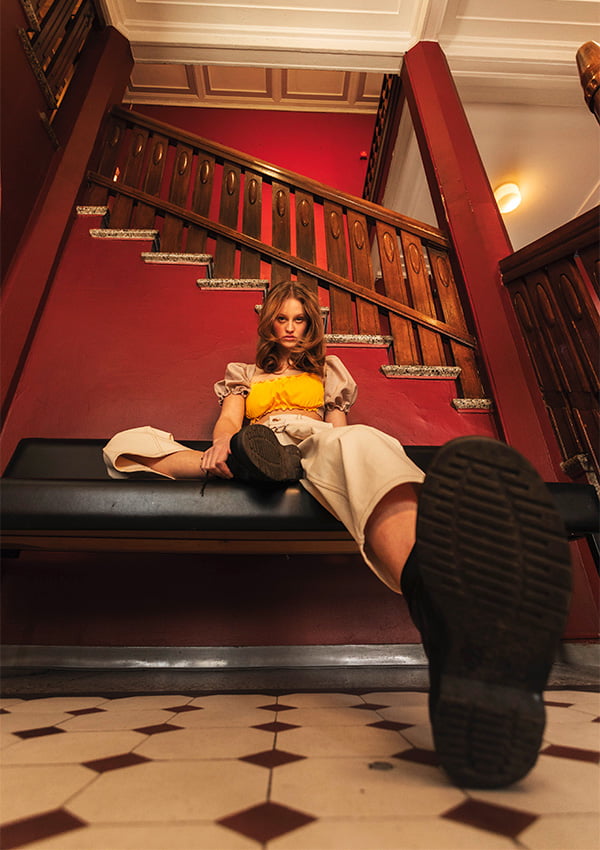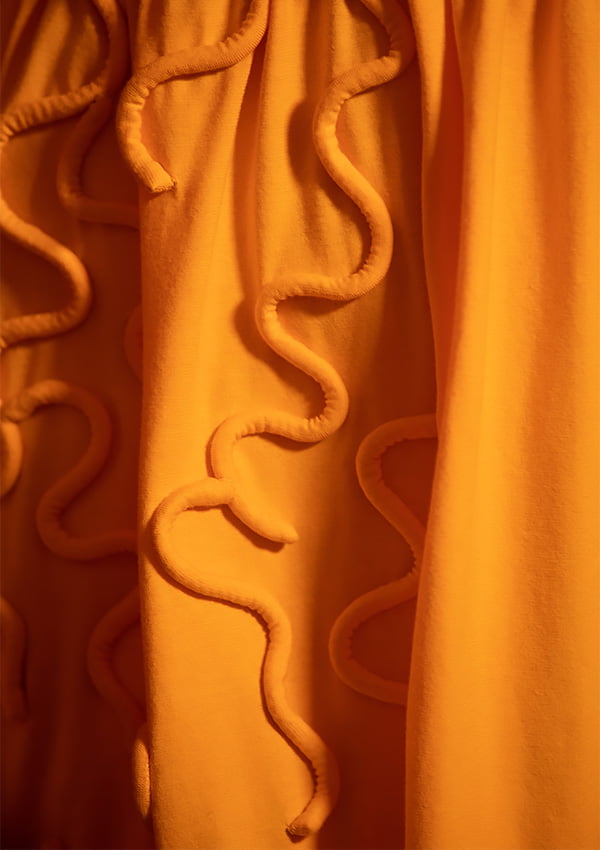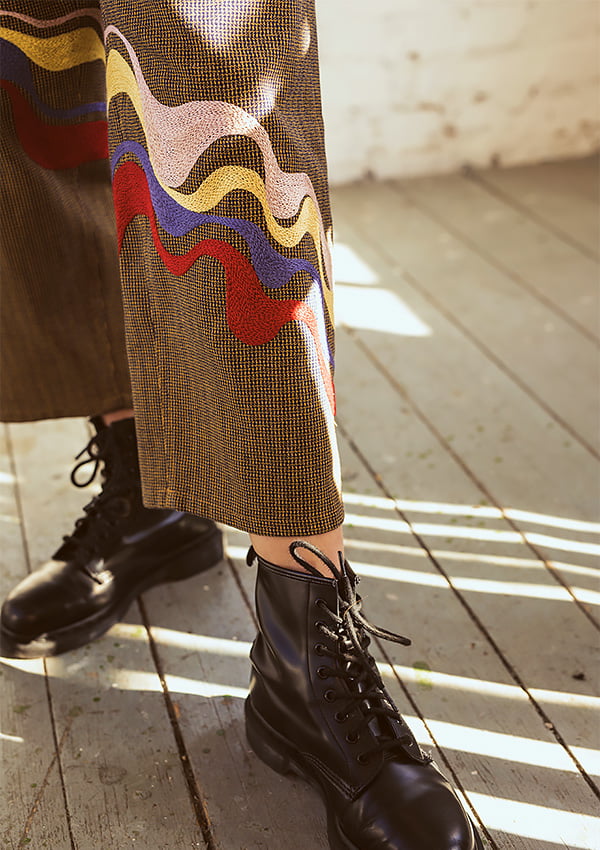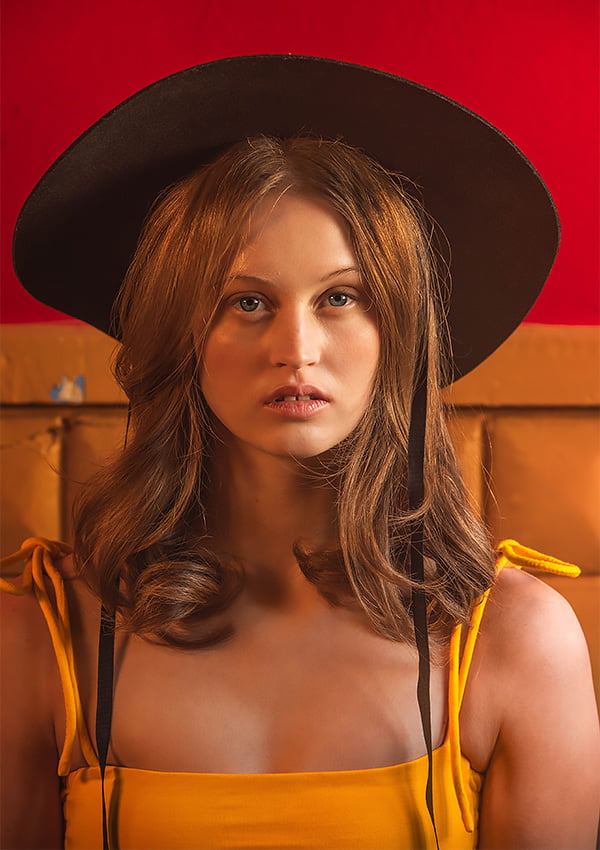 Mirka Vilkman's collection Visceral Revisions is done in zero waste. It is a method of pattern making that utilises the entire length of the fabric, leaving no cutting waste. Mirka wanted to re-examine her methods of working towards more a sustainable process as a designer, while also exploring the possibilities of utilising zero waste pattern making in a more commercial collection.
The collection is made with recycled and ecological fabrics, with the focus on creating a collection of zero waste patterns with the possibility of slight alterations on proportions. The pieces are finished with elaborate hand-stitched details using embroidery and applique.
The outcome is a blend of simple timeless silhouettes and intricate handmade finishings, taking inspiration from the visuals of pathology from historical medical illustrations. The collection name Visceral Revisions not only refers to this theme of visual inspiration but also to Mirka's innate need as a fashion designer to keep striving for more sustainable methods of working.
Photography: Christian Pirskanen
Model: Jasmine / Paparazzi
Muah: Jasmiina Walters
Clothes & Styling: Mirka Vilkman
Mirka Vilkman
With a background in dressmaking, Mirka Vilkman's design process is heavily focused on pattern making. She likes to take time to concentrate on the fit of the garment, designing pieces that ensure comfort and durability. Sustainability and ecological values are a vital part of her work as well, and she works a lot with second-hand materials. Mirka aims to create pieces that are refined, long-lasting and easy to take care of so that the wearer can cherish them for a long time.
She also has a soft spot for traditional craftsmanship, and she loves to include hand embroidery in her pieces. This is where her fondness for making illustrations and fine finishings come into play, most often taking shapes derived from the world of pathology and gore – but in an inconspicuous and playful way.
Contact

email: mmvilkman@gmail.com
ig: @kaszmirka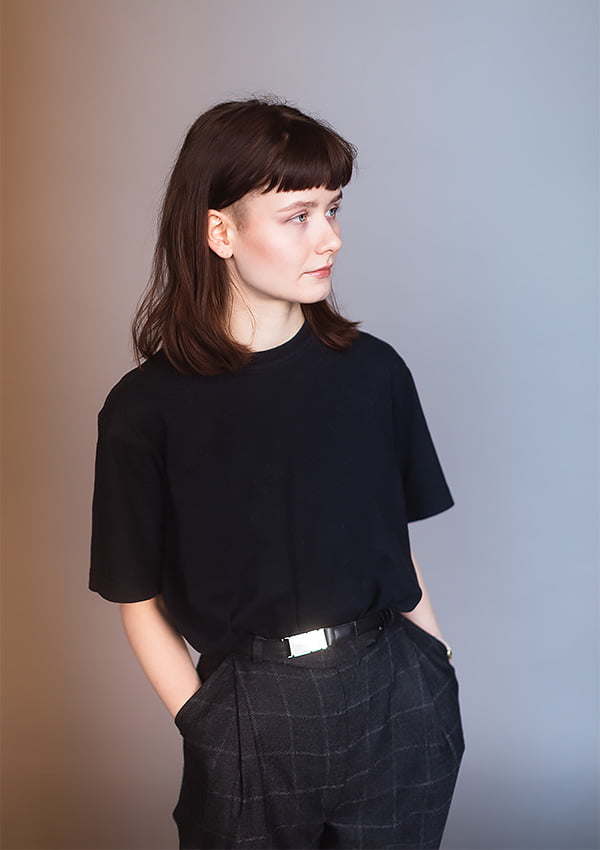 Photography: Antti Turunen